Bright Light Kids specializes in Verbal Behavior Therapy
Producing Meaningful Change in Your Child's Life
Our mission is to teach socially significant behaviors and produce meaningful change in your child's life through therapy based on principles of Applied Behavior Analysis.
The Bright Light Kids' team specializes in a Verbal Behavior approach, and utilizes Natural Environment Teaching to promote the spontaneous response of skills that are required to live a productive and independent life.
Treatment is overseen by a team of Board Certified Behavior Analysts. (BCBAs)
In-home treatment provides a comfortable and familiar setting. Assessing your child's autism spectrum is much more preferable in the home or natural environment.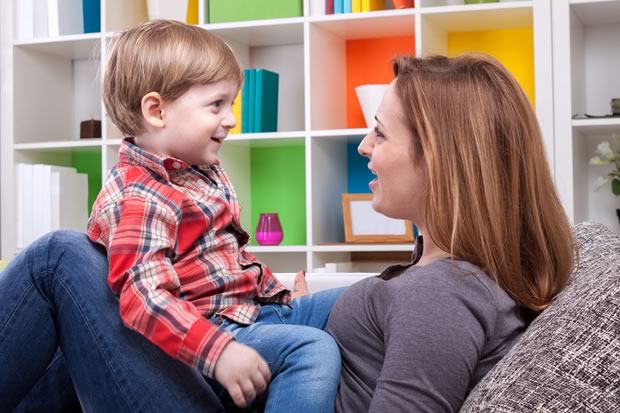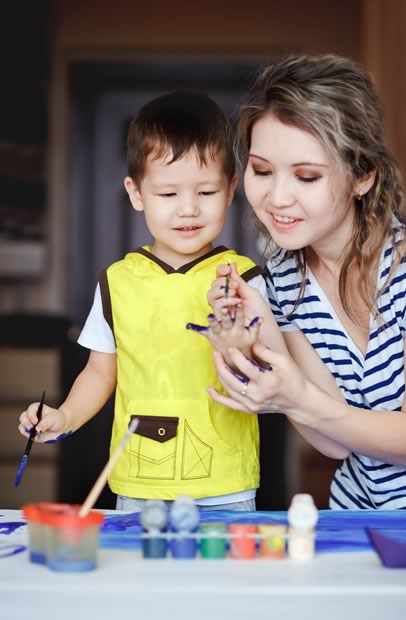 Skills Assessments
Every child we see is unique and has varying skills. The first step in developing a program that concentrates on the specific needs of the child is conducting an assessment of their current abilities and deficiencies.
Behavior Assessments
Functional behavior assessments are critical in the development of effective programs. By determining the factors that contribute to disruptive and interfering behaviors we can develop plans that will effectively teach children alternative behaviors.
A Bright Light Kids Behavior Analyst who specializes in evaluating the needs of children with autism spectrum disorder will interview parents and teachers, as well as make observations in a variety of critical settings such as home, school and social settings to develop a comprehensive behavioral ABA treatment plan.
Behavior Reduction
When a person with autism engages in self-stimulatory behaviors such as rocking, pacing, aligning or spinning objects, or hand flapping, people around him may be confused, offended, or even frightened. These behaviors are often characterized by rigid, repetitive movements and/or vocal sounds. Although these behaviors may sometimes look odd, they are comforting to the individual who engages in them and help him cope with fear, nervousness, excitement, or boredom.
The first step to reducing a self-stimulatory behavior is to identify what triggers the behavior, or to determine when and where the behavior is likely to occur. Once we identify the trigger, we can teach the individual an alternative behavior to cope with that situation.
Skills Acquisition
The first step in a social skill training program consists of conducting a thorough evaluation of the child's current level of social functioning. The evaluation details both the strengths and weakness of the child related to social functioning.
The assessment involves a combination of observation (both at ease and structured), interviewing parents, teachers, the child and standardized measurements (behavioral checklists, social skills measurements).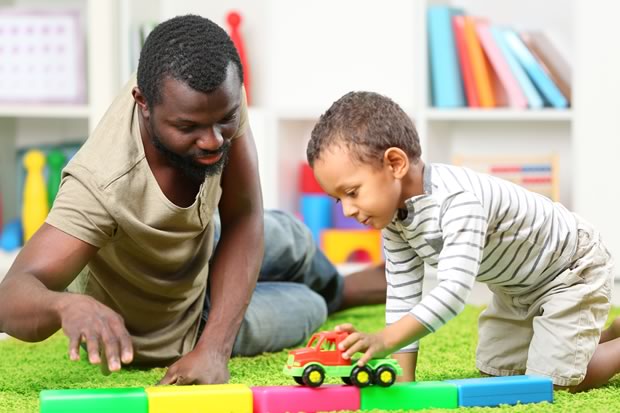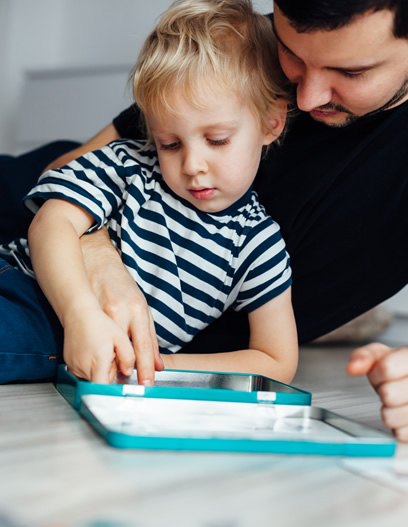 One on One Home Based Therapy
In-home One on One therapy allows the child to receive the full attention of the therapist, thus allowing the goals set to be achieved faster and with greater retention. Our therapists are highly trained in ABA therapy, and the focus of each in-home program is to address behavior problems such as non-compliance, tantrums, and aggression, while increasing functional and daily living skills. Therapists run programming based on your child's assessment results and individualized behavior plan.
Parent Training & Support
Bright Light Kids truly believes that parental involvement is key in your child's progression. We offer dedicated parental support in order for our families to gain the knowledge and skills to manage and eliminate problem behaviors outside of the therapy session and in long-term living environments.
Community Based Services
Bright Light Kids recognizes the need of providing your child and family with the ability to experience exciting and fun environments in your community, as well as everyday normal experiences. During community based outings and playdates, we will provide therapy to your child to help address problem behaviors and learn to enjoy new environments. Our therapists and BCBAs accompany your family to settings such as museums, zoos, amusement parks, grocery stores, malls, public transportation and just about any environment outside of the home.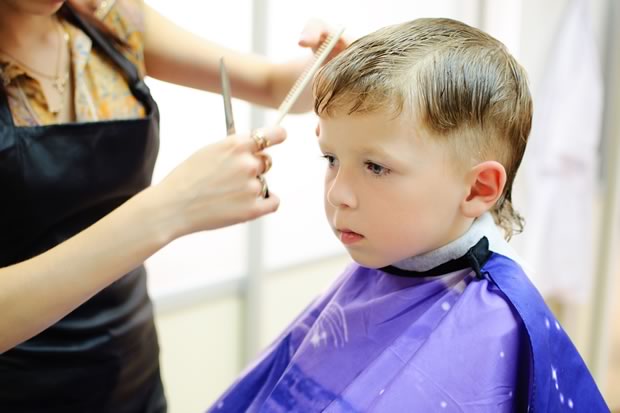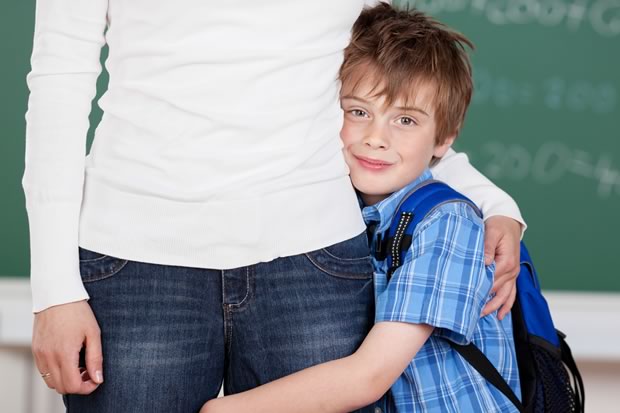 School Consulting
The Board Certified Behavioral Analysts at Bright Light Kids will join your child and family in school related services. We will oversee your child's care in every aspect of their life, at your request. This includes, but is not limited to: IEP Development and accompaniment to IEP and Domain meetings, observation of classrooms, assessment of current in-school program, interventions for language, communication and social skills acquisition, and assessment of appropriate placement of your child. We are highly motivated and excited to work with your child's educational team.
Join the Bright Light Kids Family Today!
Request a consultation with one of our dedicated team members today!
Call Today: (815) 931-1052